Select Your Hours
Tutor at your convenience and preferred timings! We understand you have other commitments too, so you have the flexibility to select your own teaching timings. Select the time convenient to you and manage your workload with ease.
Own Your Hourly Rate
The more you tutor, the higher your pay will be. Increase your earnings by teaching more hours on the platform. No more slogging and working for free!
Payment Guarantee!
No more following up with the parents and reminding them of your payments. Prepaze will post your payment once your classes are complete.
Quick Approval Process
STEP 1
Submit Your Application
Send in your resume and anything else you want us to know regarding why you are the best fit for this position.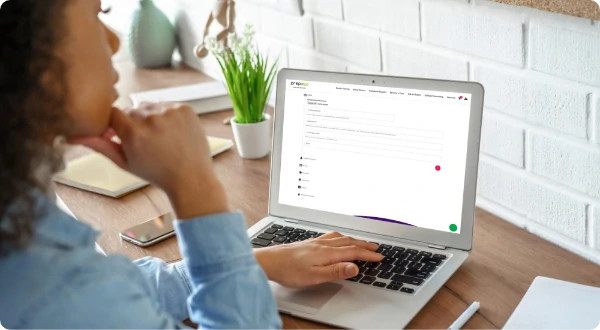 STEP 2
Choose Your Schedule
In order to make this most convenient for you, let us know what days you are available and what hours you would like to work so we can rely on your consistent attendance to classes.
STEP 3
Get approved in a few days!
ViClaz relies on strong and passionate teachers like you to achieve its mission to spread the love for learning.
We review and approve the applications within a few days so that you can start enjoying working with the best online platform available in the market today.
---
Support
Peer Hears
Get guidance and support from teachers across the country.
---
Virtual Pro
---
Tech Trek
---
Forums
---
Content bank
---
---
Growth
NVTA Certification
Get certified by NVTA with our guidance, training and supportive resources to teach virtually for K-12 grades at ease.
SEL Training
With our Social and Emotional Learning (SEL) Training Program develop empathic communication skills.
---
Freedom to Teach.
Bigger Impact.
Stress Free Job.
Teach With Us
Teach from anywhere in the US
Teach at your convenient time
No Paper works and admin duties